An interesting and strong point on Christianity and homosexuality. Worth the read
CNN Belief Blog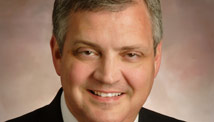 Editor's Note: R. Albert Mohler Jr. is president of the Southern Baptist Theological Seminary, the flagship school of the Southern Baptist Convention and one of the largest seminaries in the world.
By R. Albert Mohler Jr., Special to CNN
Are conservative Christians hypocritical and selective when it comes to the Bible's condemnation of homosexuality? With all that the Bible condemns, why the focus on gay sex and same-sex marriage?
Given the heated nature of our current debates, it's a question conservative Christians have learned to expect. "Look," we are told, "the Bible condemns eating shellfish, wearing mixed fabrics and any number of other things. Why do you ignore those things and insist that the Bible must be obeyed when it comes to sex?"
On its face, it's a fair question. But it can be posed in two very different ways.
View original post 840 more words